Dieses Projekt wurde im Februar 2011 als beispielhaft ausgewählt.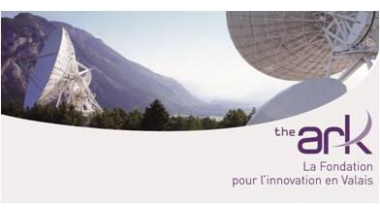 Die Walliser Wirtschaft muss weiter dynamisiert werden, und der Weg dazu führt unter anderem über deren Diversifizierung.
Entspricht der übergeordneten Wirtschaftsentwicklungsstrategie des Kantons, dadurch werden die NRP-Mittel gezielt in ein Schlüsselprojekt investiert (kritische Grösse)
Unterstützt die Vernetzung innerhalb von Wertschöpfungssystemen
Stärkt Innovation und Unternehmertum in exportorientierten Wertschöpfungssystemen
Die Wirtschaft beteiligt sich am Projekt
Umfassende und kohärente Unterstützung der Unternehmen (Infrastrukturen, Coaching, Beschaffen von Finanzierungen, …)
Stärkt die funktionalen Zentren, denn die Technologieparks befinden sich in den Städten
Projekt hat Arbeitsplätze geschaffen
Fördert wertschöpfungsorientierte Infrastrukturen
ext_project.objectives
The Ark will die Walliser Wirtschaft diversifizieren und die bestehenden Kompetenzen verstärken. Gleichzeitig soll zudem das Image des Kantons als dynamischer Industriestandort gefördert werden.
ext_project.content
Die Stiftung The Ark ist die praktische Umsetzung der Wirtschaftsentwicklungsstrategie des Kantons mit dem Ziel, das technologische Wallis von morgen zu schaffen. Sie ist aktiv in drei Bereichen (Life Sciences, ICT, Ingenieurwissenschaften Energie) und an sechs Standorten in den wichtigsten Städten des Kantons
An jedem Standort werden drei Dienstleistungen erbracht: Verwertung von Technologien, Unterstützung neuer Unternehmen, Förderung der Innovation in bestehenden KMU.
ext_project.successFactors
Das Projekt basiert auf einer klaren Strategie, welche zwischen Gemeinden, Agglomerationen und dem Kanton Wallis komplementär ist und von allen geteilt wird
Drei transversale Dienstleistungen werden auf jedem der sechs verschiedenen Technologiestandorte angeboten und erzeugen wichtige Hebelwirkungen
Konzentration der Mittel der Wirtschaft, der Agglomerationen, des Kantons und des Bundes
Festlegung von Schwerpunktthemen
Konsequenter und nachhaltiger Aufbau des Projekts mit einer langfristigen Strategie